| | |
| --- | --- |
| Posted by Gayle on April 1, 2010 at 4:15 PM | |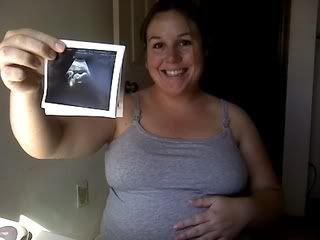 We're getting CLOSER!!!
Brianna is now weighing in at 7lbs 7oz.
She's at 78% out of 100%
and she looks AMAZING with lots of HAIR (so they keep saying) LOL
We are getting SO EXCITED!!!
I even started having CONTRACTION'S this week, lastnight they we're every strong but for the most part I can handle them
Our DUE DATE is APRIL 21st but they think she'll be here before that...
WHAT DO YOU THINK?